August 16, 2013
Shared on QVC's In the Kitchen with David Blog
Hi there! I'm Christina, from
It's a Keeper
, a food and cooking blog where I test recipes to see if they're (you guessed it…) keepers. David has graciously let me take over on his blog today and share one of my favorite garden-to-table recipes with you. Three Cheese Garden Veggie PizzaCompliments of It's a Keeperwww.itisakeeper.comIngredients:1 ball of pizza dough or 1 (10-oz) package refrigerated pizza crust 2 Tbsp olive oil 2 garlic cloves, pressed 1/2 cup Cheddar cheese, shredded
1 medium zucchini, thinly sliced 1 medium tomato, thinly sliced 1 medium bell pepper, thinly sliced 1 cup broccoli florets 1 small onion, sliced 1 tsp dried Italian seasoning 1 cup Mozzarella cheese
,
shredded 1/4 cup fresh Parmesan cheese, grated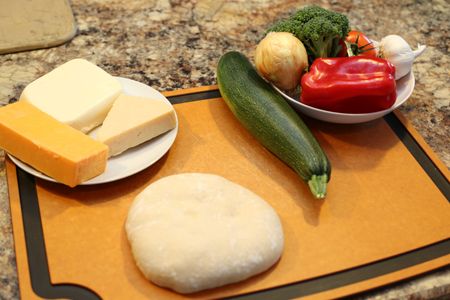 1. Preheat the oven to 400ºF. Place the pizza dough on a flat pizza stone. Shape the dough to fit the stone, and then brush on the olive oil.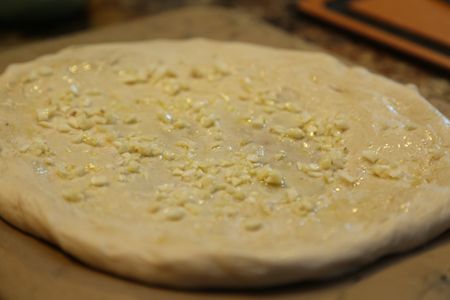 2. Spread the garlic evenly over the crust and bake for 5-7 minutes, or until lightly browned. Remove the baked crust from the oven.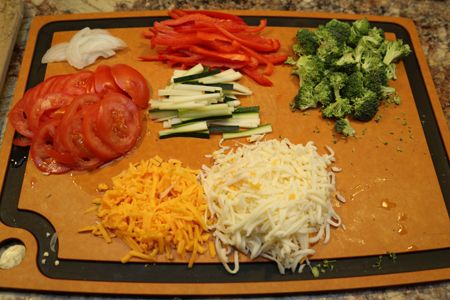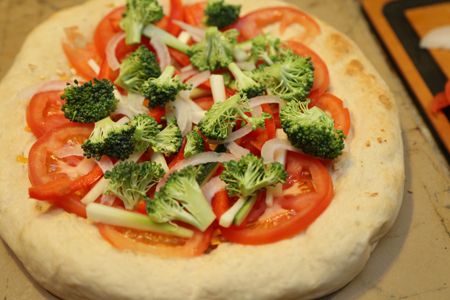 3. Evenly spread the Cheddar cheese on the crust and then layer on the zucchini, tomato, pepper, broccoli, and onion on top the Cheddar cheese.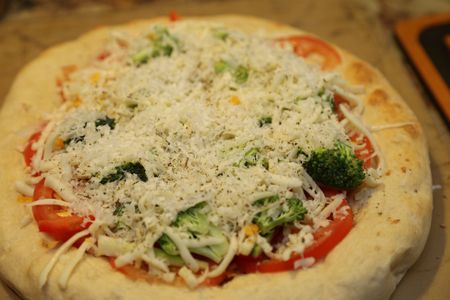 4. Sprinkle the Italian seasoning over the vegetables. Next, top with the Mozzarella and Parmesan cheeses.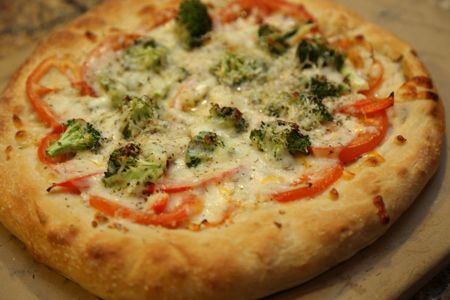 5. Bake for 15-18 minutes, or until the cheese is golden brown and bubbly. Cut the pizza into wedges and serve warm.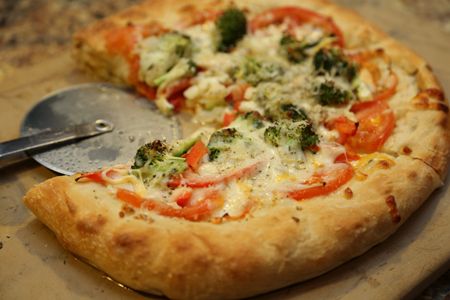 Many thanks, Christina. You've succeeded in making me incredibly hungry. How about you, foodies?

Keep it flavorful!
—David